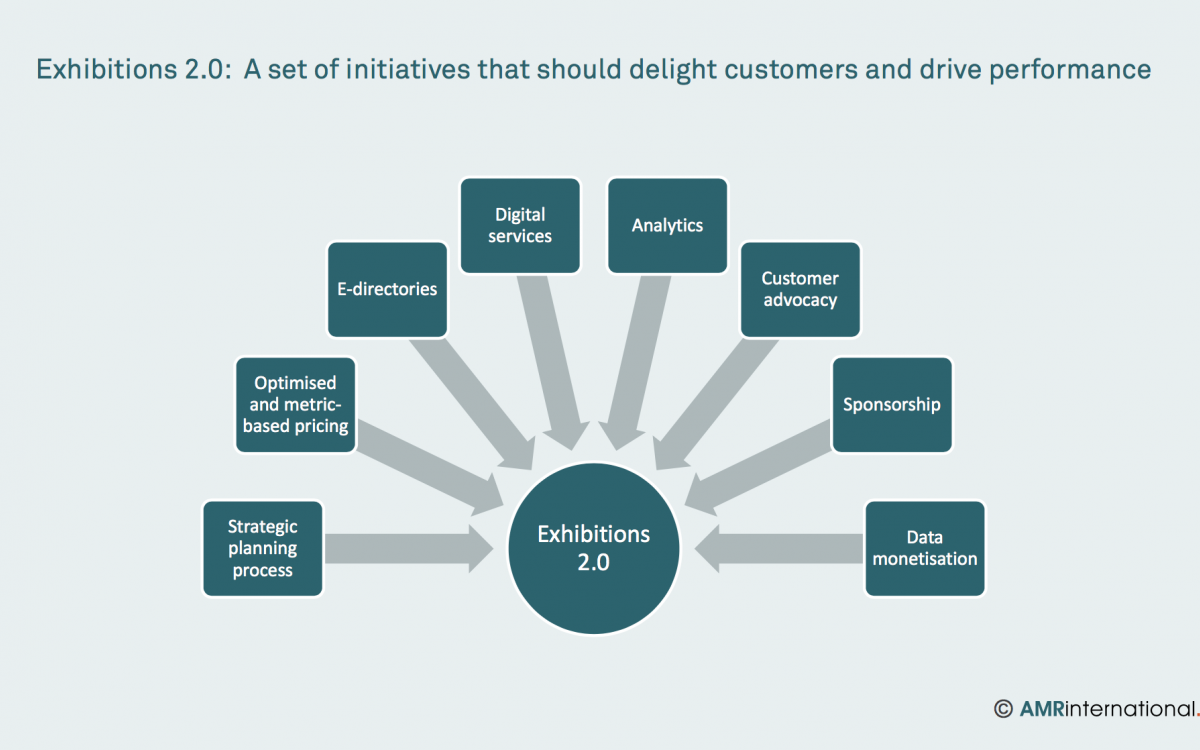 08/30/2019
AMR Outlines Exhibition 2.0 Initiatives for Trade Show Organizers
In a recently released white paper, AMR International discusses the many developments and opportunities for organizers in the US exhibitions industry. It puts forward Exhibition 2.0 model, a set of initiatives that allows organizers to navigate change while achieving sustainable growth. 
The paper depicts the change faced by the industry as "Cracks are emerging" – "Although tradeshows are not fundamentally threatened by the digital revolution, its impact is being felt." Attendees have more choices and are more demanding of Return on Time (RoT). Exhibitors also have more choices and now expect their marketing expenditure to deliver more measurable Return on Investment (RoI). Trade show organizers are finding it increasingly challenging to support sustainable performance.
To help organizers evolve and thrive with the change, AMR introduced Exhibitions 2.0, a framework that consists of a set of initiatives to drive customer satisfaction and performance. The initiatives include event-level strategy, price optimization, digital packages, e-directories, advanced analytics, sponsorship and driving customer advocacy. These can be tackled individually or in packages.
Two digital B2B marketplaces operated by progressive associations are featured in this paper: ShopToys365 by Toy Association, and CONEXPO Connect by Association of Equipment Manufacturers, both use Balluun's 365 digital solution for trade show organizers.