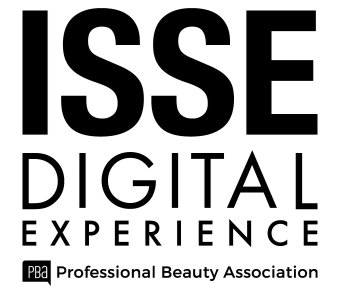 Customer: Professional Beauty Association  |  Launched: 2021
Exhibitors: 50+  |  Attendees: 3,000+ |  Educational Events: 150
Customer Profile
With 100+ years of history, Professional Beauty Association (PBA) is the only organization in the U.S. that represents the entire beauty industry. The members include stylists, makeup artists, manufacturers, distributors, freelancers, employees, salons, spas, suppliers, beauty schools, and students. The association attracts the most passionate talents in the beauty industry, and provides members with valuable resources, support, and connections to help grow their career, brand, and business.

Business Problem
The International Spa + Salon Expo (ISSE) is a flagship event organized by PBA. Run annually, the event attracts beauty industry professionals globally with exhibitors showcasing latest products and trends, as well as seminars and conferences for education and networking. Due to COVID-19, ISSE 2021 could not be operated as a live in-person show. Instead, the team at PBA looked to find a technology solution that would support a virtual trade show experience that supported their education and seminar needs, along with a platform that enabled exhibitors and attendees to showcase, discover, engage and do business.
Balluun's Solution
After an extensive review of multiple platform solutions, the PBA team selected Balluun's FlashEX platform due to its robust set of features and easy ability to personalize the experience to the one they wanted for their members.
One important feature was the ability to configure the look and feel with their branding and language, which reflected their brand as well as the terms of their industry. The robust content management system allowed them to create pages and curate beautiful looking beauty related content. They also needed to showcase their important sponsors, promote top brands and products and highlight the various speaker sessions hosted on the platform.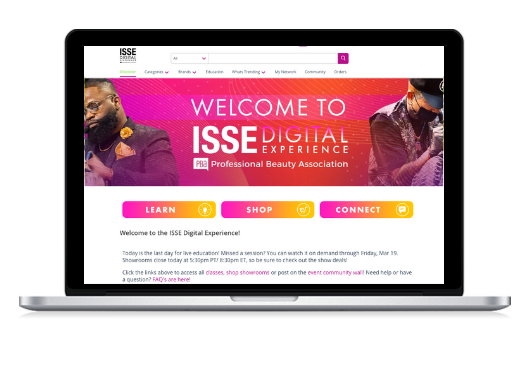 Another important feature was the ability to support ecommerce and order taking. They gave exhibitors two options to sell: a "Visit Site to Buy" lead generation experience, driving shoppers to their product purchase pages for final purchase. Or, alternatively other Exhibitors wanted to use the "Add to Cart" experience to enable shoppers to buy directly through the platform.
PBA was also impressed by the AI powered matchmaking feature that delivered targeted members (based on their desired profiles) to Premium subscription exhibitors.  Exhibitors loved getting these targeted leads to then engage and do business with.
Lastly, beyond the features of the platform, PBA was looking for a partner who could provide the advice and hands-on support they needed to successfully launch and operate a digital event experience. Balluun's technical expertise, as well as hands on experience running virtual events was a big help in a smooth onboarding process.
In the end, Balluun's feature rich exhibition and ecommerce platform along with the ability to easily configure much of the experience, combined with matchmaking and dedicated support was the platform they needed to deliver for their community.
Results
The fully-online event supported 150 educational events, 50 exhibitors/showrooms, and thousands of engaged attendees. Visitors loved the ability to learn despite being virtual and appreciated the opportunity to find great products and brands presented by the exhibitors. Some highlights from the 3 day event include:
1,600 connections formed between exhibitors/attendees
An average of 240 buyer leads matched to each exhibitor
3000 leads driven to Exhibitor product purchase pages to buy product
An additional 250+ orders captured in-platform (for exhibitors set up this way)
Watch the video for an overview of the virtual event experience. 
Get Started with Your Own Digital Trade Show Experience