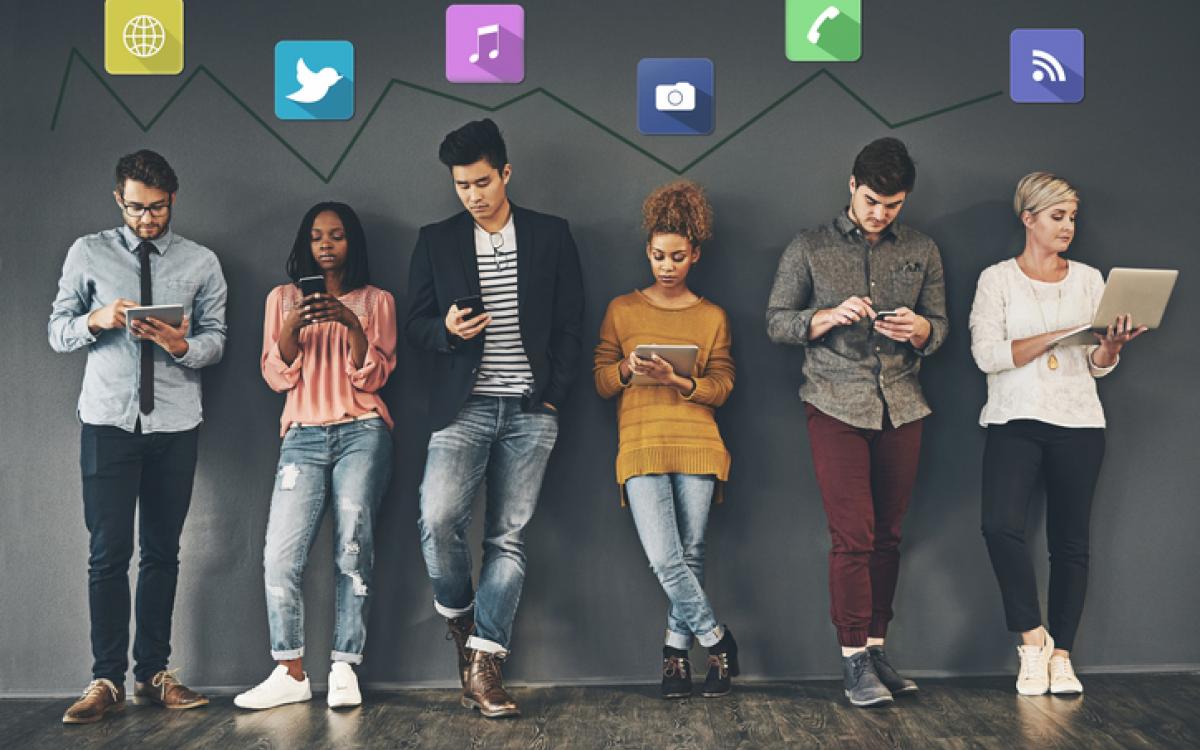 By : admin_inox - 11.08.2018
COMPLEXITY: WE ARE SPOILED WITH CHOICES!
WEB, GLOBAL SOURCING AND COMPLEXITY
The web is a competitive sales channel with offline distribution, a new way of shopping which is indirectly impacting behaviour and processes of choice within a global network. Consumers are increasingly inclined to use the same rules in their daily purchases, even in traditional channels, as they have learned to use on the web.
These changes are making it common for business buyers (among these a relevant number of Millennials) to browse and search online to discover, explore and compare references, trends and innovations from all over the world. It is inevitable that these behaviours, imposed by consumers, would also become a priority in the B2B sector! 
This change is due to one of the rules that dominate commerce: comparison of products, trends and references. Participation in a professional event or tradeshow, browsing within a sector, visiting the websites of brands, participation in forums or reading blogs are important forms of discovering trends and product sourcing and vendor identification.
According to the "Millennials B2B Purchasing Power Report" by Merit, Millennials are reducing complexity in the process of B2B global scouting using and browsing the web as first strategy.
Source: Millennials B2B Purchasing Power Report by Merit. Survey results of 2,000 Millennials in 2015.
E-COMMERCE WILL EXCEED 12% of B2B REVENUE BY 2020
One of the growing trends in B2B buying and selling is the use of mobile devices: applications are used to find products and suppliers, keep up-to-date with trends and news, all on-the-go. Consumers don't like using apps from single retailers. They are much more likely to use platforms and download apps that offer broader product ranges. The same occurs on the B2B side of purchasing.
"While the number of actual B2B purchases made on smartphones today is still small, it's growing steadily. Forrester Research projects that B2B e-commerce will exceed 12% of all B2B revenue by 2020. More important to remember, though, is that the majority of B2B purchases are already influenced by internet research, an increasing percentage of which is conducted on mobile devices."
DIGITAL MARKETPLACES: multichannel negotiation process, made easy
According to BCG "the new buyers look for the same digital experiences and features—including on their smartphones—that they encounter as consumers. Decision makers are increasingly also Millennials and tech-savvy researchers, who commonly use mobile for work and multitask on more than one screen." At Balluun, we see the online as the bridge that facilitates the multichannel negotiation process, as it reduces most of the difficulties associated with research products, trends and global scouting.  Efforts to simplify the B2B buying processes from sourcing to purchasing and reducing the complexity of a growing global demand make a single industry marketplace destination a valuable and efficient tool.
Digital marketplaces consider multiple entries, promote dialogue, innovation and as it grows become the place to go for discovery and B2B purchasing.
Want to know more about how B2B buying and selling are changing as digital commerce grows? Listen more in the podcast 03/2018 of "Behind the Numbers" from eMarketer