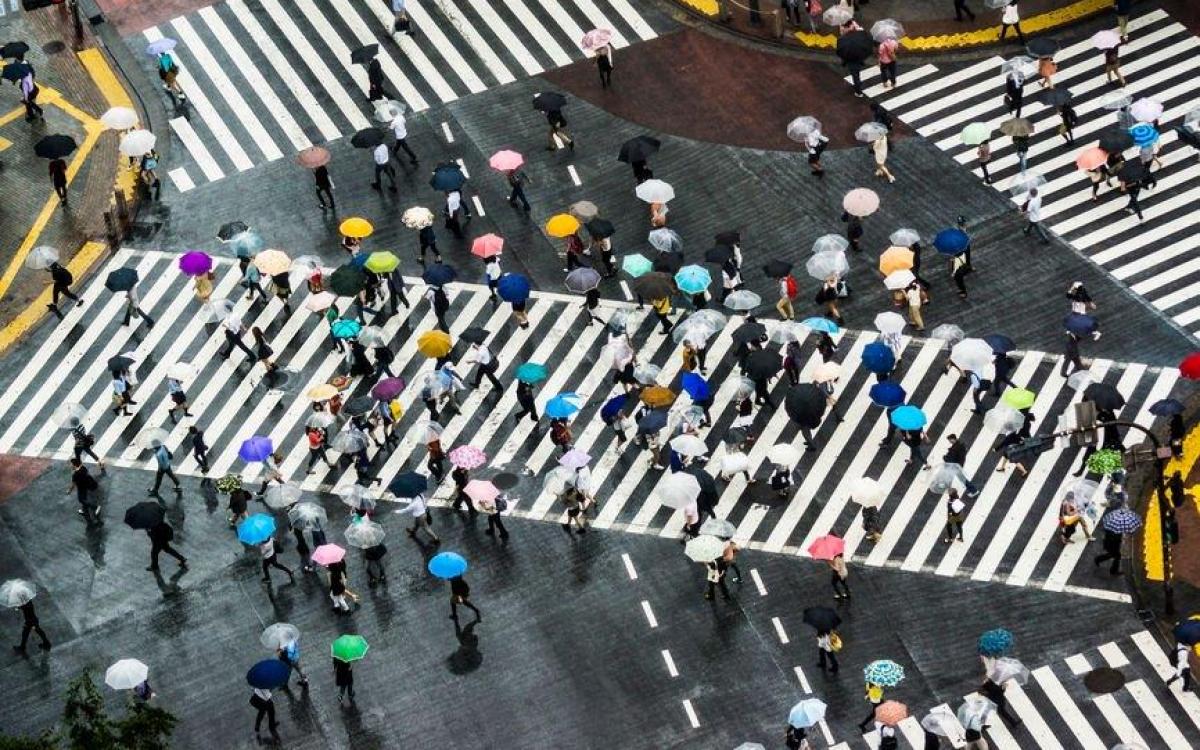 02/15/2019
Offline to Online communities 
Are B2B marketplaces the best partner or the fiercest competitor of trade shows?
- by Marco Giberti
"I've been obsessed with the idea of B2B marketplaces a since the '90s. I'm old enough to remember the Verticalnet days and saw how many great ideas, companies, and money was invested (or lost) trying to build digital B2B platforms which were facilitating commerce, information, and networking opportunities in different industries during the last two decades. 
 During this time, I also spent 20+ years organizing B2B trade shows and conferences, and I clearly understand and believe that trade shows, conferences, and corporate events provide and will continue to provide unique face to face opportunities to facilitate commerce, networking, and education. However, we are now seeing many big and horizontal trade shows dying but also new niche and sophisticated events growing and expanding. Clearly, the events industry is changing and killing some old school concepts, but smart organizers and entrepreneurs continue to shine. 

However, I have a hypothesis that exhibition organizers will need to counter the pressure from exhibitors to reduce price and/or improve ROI as a result of lower buyer search costs and the ease of initiating and completing purchases. This dynamic will be driven by increasing use of B2B marketplaces. This pressure will begin in sectors where the buying complexity is lowest and migrate over time to include more complex buying processes. Product and service discovery and buying behaviors will continue to transition to online and mobile. Digital-first discovery and a buyer-centric, simplified ordering process will become the norm. As a result, digital platforms are generating impressive network effects that are disrupting B2C industries (Uber, Airbnb, and many others) but also B2B from Alibaba, Amazon Business or JD on a horizontal basis to Joor, Clippings, Conrad or many others on a vertical basis. 

 I was wrong during the last two decades thinking that vertical marketplaces could be "the next big thing." Internet adoption, cloud, and many other key components were not ready yet. I could probably be wrong (again) thinking that B2B marketplaces could be one of the "the next big things" in the next two decades. I really don't know, but the key components including pervasive digital adoption, low-cost scalability, bright entrepreneurs launching sophisticated marketplaces and the strong need for vastly greater efficiencies to be driven within many different industries are now readily available. 

 Are these B2B platforms and marketplaces going to kill trade shows? I don't think so. Exhibitions (like retail stores) will still play an important role in many sectors where there are complex products or services and the need to meet in person remains….but event organizers will need to develop insight capabilities to drive a deep understanding of customer needs and deliver great customer experiences and personalized outcomes ( this includes at the physical exhibition but also across all related online and mobile channels).
 Are these trade show and conference organizers going to be able to build, buy or partner with these digital platforms and marketplaces? I think so, and sophisticated event organizers are already experimenting with different models and ideas. 
 Are these digital platforms and marketplaces going to play a more prominent role in B2B commerce, content and networking? Most likely. We have amazing founders launching new companies backed by sophisticated investors, and our learning is accelerating about how these platforms provide value to buyers and sellers and generate more efficient results for customers. 
 Are we going to see successful vertical solutions or will Alibaba and Amazon conquer every single vertical industry opportunity? It's tough to bet against either of these two companies, and I will certainly never do that, but I tend to believe that there are specific needs to be addressed and customization to be made in each vertical industry that will provide enough differentiation for these vertical marketplaces to succeed. As a result, we will see success stories in many vertical sectors with long-term and sustainable companies being created regardless of the existence of Alibaba or Amazon. 

 Trust, brand recognition, and industry knowledge could and should play a significant role in any offline or online community. Exhibition and conference organizers cultivate these important elements within their respective industries but they don't have the same credibility when they try to make the leap with these into the digital world. They will likely struggle to keep up with the execution pace of tech startups and will fail to be as fast and flexible. However, many of these tech startups could benefit from the "face to face magic" to reinforce their communities' engagement with personal interactions. I think that we now move effortlessly between offline and online experiences on a regular basis. Businesses and industries are adapting to this new rule faster than ever, and a new generation of B2B platforms and marketplaces will soon capitalize on the opportunities to exploit this trend.
On a personal note, I invested time and money trying to build "B2B marketplace 1.0 opportunities," and have indeed lost money but hopefully, we did not lose time, and we learned some lessons. I think that I'm prepared to capitalize on those lessons and give it another try and do it again during the next decade (I'm quite stubborn and stupid to do that). I intend to write about it to report back on lessons learned and hopefully some success story as well!
If you think that B2B platforms and marketplaces could be one of "the next big things" please let me know your thoughts and if you are not and you think that I will be wasting my time and money (again) please, try to convince me to do something more productive during the next decade. "