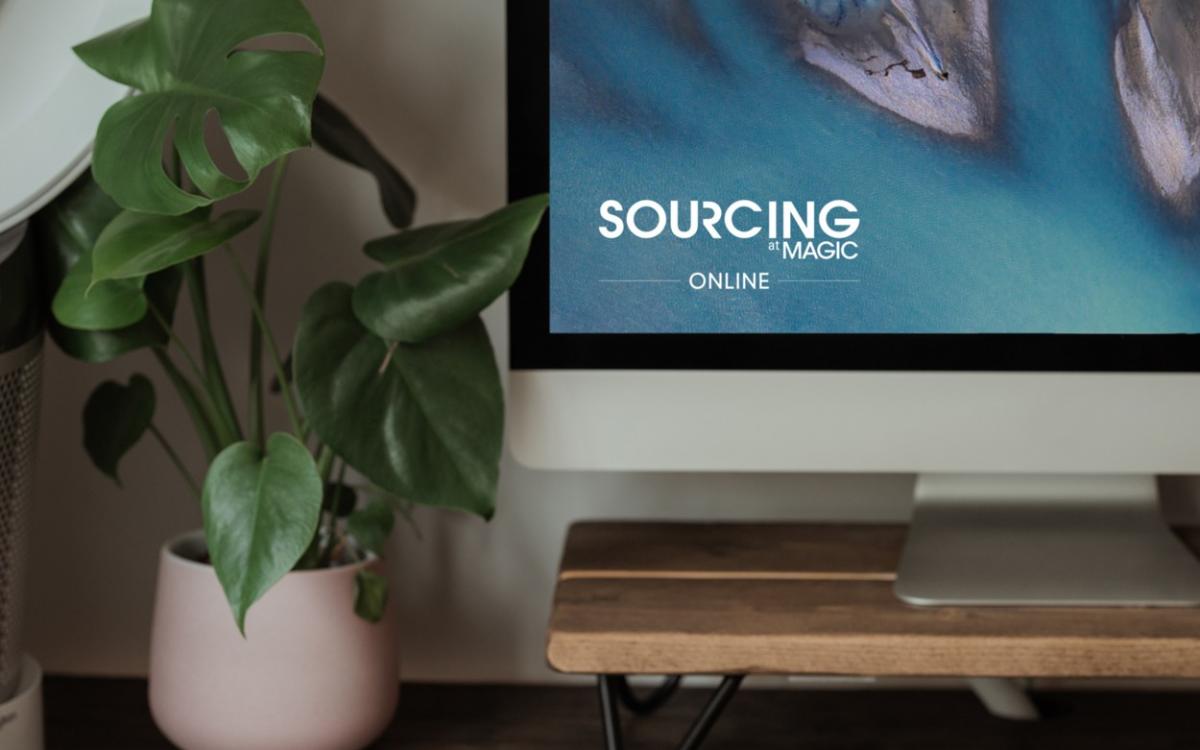 10/04/2021
Learn From: The SOURCING at MAGIC Hybrid Event Experience
---
- Digital Success Series -
DIGITAL BEST PRACTICES FROM ORGANIZERS JUST LIKE YOU
If you're like most trade show organizers, launching and operating a robust digital experience is a new frontier. Whether you're interested in a single digital event, a year-round solution, or both, our "Digital Success Series" provides tips and takeaways from organizers like you who have succeeded already with Balluun.
---
In August 2021, Informa Markets Fashion relaunched its live, face-to-face bi-annual SOURCING at MAGIC three-day trade show for fashion industry professionals in Las Vegas, NV. As part of this, the team incorporated its digital counterpart - SOURCING at MAGIC ONLINE - to create an engaging hybrid experience that enabled the entire community to interact in ways convenient to them, whether or not they attended or exhibited live. The online experience was made available to exhibitors before the physical show to update their online showrooms and profile, and then made available to both in-person and virtual attendees during the physical show. Once the live event ended, they ran the digital discovery and networking experience for an additional two months post show.
During the physical event, the hybrid experience provided "always-on" access to new product and supplier discovery, technology and sustainability resources, educational content, and networking, as well as greater visibility into critical industry issues. In addition, with Informa's environmentally-friendly decision to eliminate a physical directory, the digital platform was also used as the show directory for attendees to identify and navigate to exhibitor booths. The digital marketplace opened one week prior to the Las Vegas event and remained open for an additional eight weeks after, enabling the industry to plan, attend, and interact pre- and post-show. This experience is in line with Informa's future strategy: that the hybrid experience of both virtual and face-to-face are complementary and can deliver a more engaging, valuable experience for all stakeholders.
Results include:
24/7 digital access to global manufacturers, suppliers, and service providers
25+ countries and regions represented online
300+ registered online exhibitors featured online
Unlimited community access to recorded content and resources 
---
"This new method of showcasing international suppliers brought the sourcing and supply chain communities closer together and allowed for them all to participate." - Kelly Helfman, Commercial President of Informa Markets Fashion, Host of SOURCING at MAGIC (view press release)
---
Key Learnings for Organizers Like You
Delivering compelling hybrid experiences with a platform like Balluun enables event organizers to drive more value by enhancing the live experience and extending the time stakeholders have to discover, engage, and do business.  
Consider some of the following benefits realized through SOURCING by MAGIC Online:
1. Expand Duration of Event Benefits
Open digitally ahead of time so that live attendees can plan and curate their on-site experience. Enable attendees to continue discovering and connecting to others after the event. Business runs beyond three days!
2. Integrate Live and Online Experiences
Create physical destinations at the event so live attendees can place online orders or access supplementary content, such as digital directories, in-depth videos, and communication channels.
3. Enhance Commerce with an Online Marketplace
Enable eCommerce featuring various search filter options, personalized recommendations, and features like "favoriting" on an easy-to-use platform uniquely designed for your industry and brand.
---
Tell Us About Your Goals
If you're new to digital platforms, the experts at Balluun are here to help. We are strategic advisors, sharing winning ideas and practices for modern digital environments. Contact us and an experienced advisor will reach out to you directly. To experience our digital platform now, request a personalized demo.