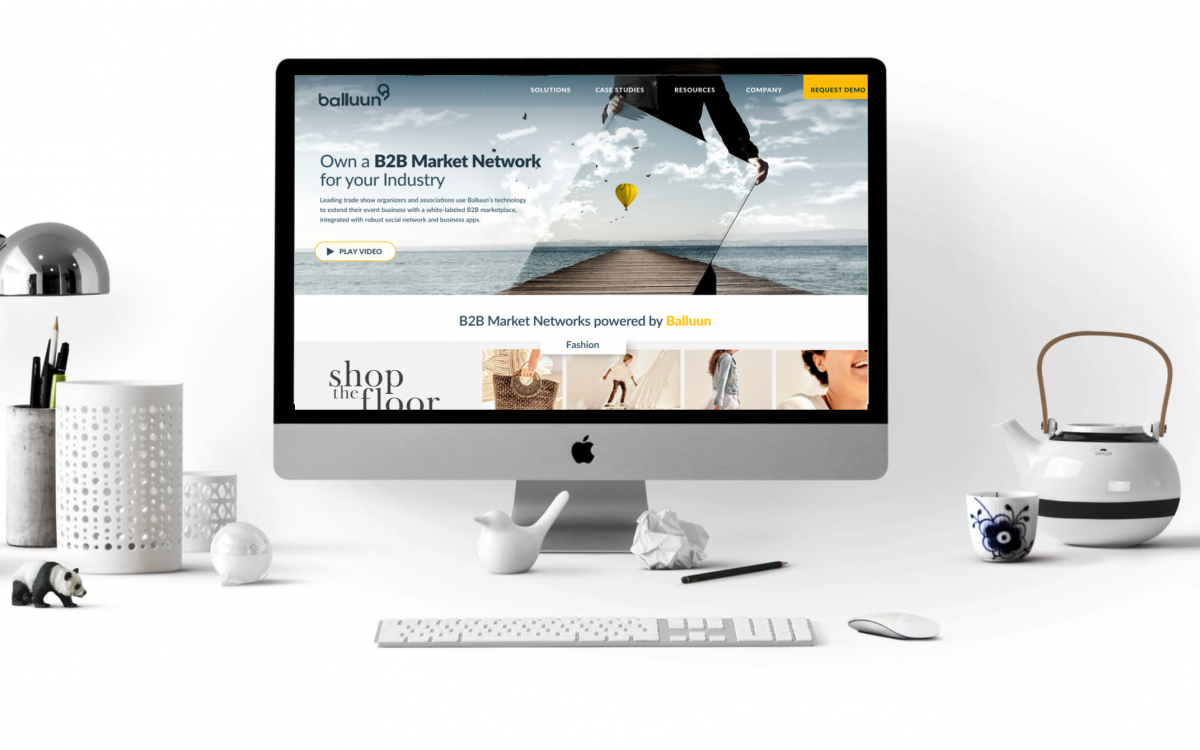 06/27/2019
How a Vibrant B2B Market Network Drives Growth and Competitive Value
As B2B markets trend towards digital, manufacturers, distributors, and other B2B vendors are taking a community-based approach to sales and customer engagement. New, cloud-based market networks—communities formed around unique buyer and seller relationships—allow companies to connect, interact, and transact with one another in a setting built on relationships, value, and growth.
Now, 73% of business buyers find the web more convenient to make purchases; by 2023, 17% of all B2B purchases will happen online, according to Forrester.[1] The need for these types of communities is at an all-time high—but what does launching your own market network entail, and how can you maximize your opportunities for success?
5 Instant Benefits from Your New Market Network
In Balluun's latest white paper, Launch a Digital Market Network for Your Industry in 90 Days, we share our winning approach to launching your own white-labeled market network—quickly, and ahead of your competitors. Consider the following five benefits and access the report today.
1. Own an Online Destination for Your Industry
Balluun partners with you to build and launch a domain for your audience and industry vertical. Your new market network enables your end users—B2B buyers and sellers—to discover, engage, and build long-term partnerships with each other through a modern, mobile-friendly interface.
2. Access Exclusive Data and Insights about Your Community
With Balluun, dedicated technical staff work with you to control and easily scale your market network. Work closely with them as you collect data and insights from your inclusive community; then leverage those assets to configure and improve your platform.
3. Customize User Experience for Your Community to Deliver the Greatest Value
Since you control the community, you can work with Balluun to enhance your users' experiences as you grow. Introduce and enhance site properties, content, features, and segmentation to drive engagement and returns.
4. Create New Revenue Streams for Your Organization
As you establish your community, work with Balluun to set sales targets and launch a marketing campaign that drives value in those specific areas. In just a few months, facilitate an active user base that serves as a foundation for member and revenue growth.
5. Launch with Managed Services in as Quick as 90 Days
The sophistication of your community needn't work against you. Balluun provides systems, tools, and managed services to grow your digital platform for business success.
You need to evolve with your industry. Fortunately, you're just a few steps away from transforming the way you engage and do business with B2B companies. Take a few minutes to access the white paper to help you get started!