Rely on Balluun expertise, staffing and resources
Balluun makes it even easier for you to operate a profitable fully-branded B2B digital marketplace that brings your industry's buyers and sellers together. We put our team to work for you, handling everything from day-to-day operations and member acquisition to marketing campaigns that boost participation in your B2B digital marketplace. All based on successful service models and our years of experience with satisfied clients.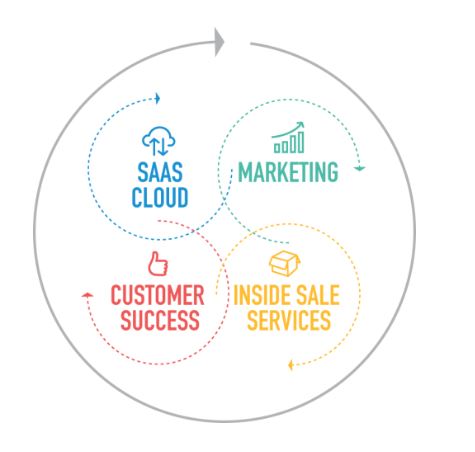 Run and manage your marketplace on a daily basis
 
+Digital marketplace operations
You will be assigned a domain director, project manager and a team that includes expert managers in marketing, sales, and customer success. They are responsible for the day-to-day operation of your B2B digital Marketplace.
+Digital marketplace marketing
Our dedicated team of marketeers will work to drive member acquisition, engagement and retention using both automated and personalized campaigns – as well content and social marketing based on insights from industry insiders.
+Digital marketplace sales
With our dedicated Inside Sale Representatives, we'll sell subscriptions and premium memberships, advertising, applications and value-added services to your B2B digital marketplace audience.
+Customer success management
We'll build 1:1 relationships with your customers, and guide them to achieve the full value of participation in your B2B digital marketplace and the services offered. All thanks to your dedicated customer success managers at Balluun.
To understand whether the full service model is a good fit for your organization