White-label platform –ready for your branding
Balluun365 makes it easy to launch your fully-branded B2B digital marketplace – including your own domain – in just 90 days. Our skilled developers created this multi-tenant SaaS platform based on their expertise in B2B social networks, e-commerce marketplaces and business applications. So you get a secure cloud-based end-to-end product – ready for a successful Launch.
Key features your subscribers will value
B2B Social Network
+ Promote companies, products and services
+ Connect with professionals
+ Create and follow up leads
+ Engage audience
e-Commerce Marketplace
+ Showcase unlimited products & services
+ Discover new trends and collections
+ Buy and sell online
+ Transact securely
Business Applications
+ Matchmaking
+ Native CRM
+ Insights and communication 
+ Offline events integration
Mobile-friendly on all devices
Highly configurable and customizable, Balluun365 is mobile friendly and fully responsive across all types of devices – so buyers and sellers will be eager to pay their subscription fees to be part of a valuable network of peers.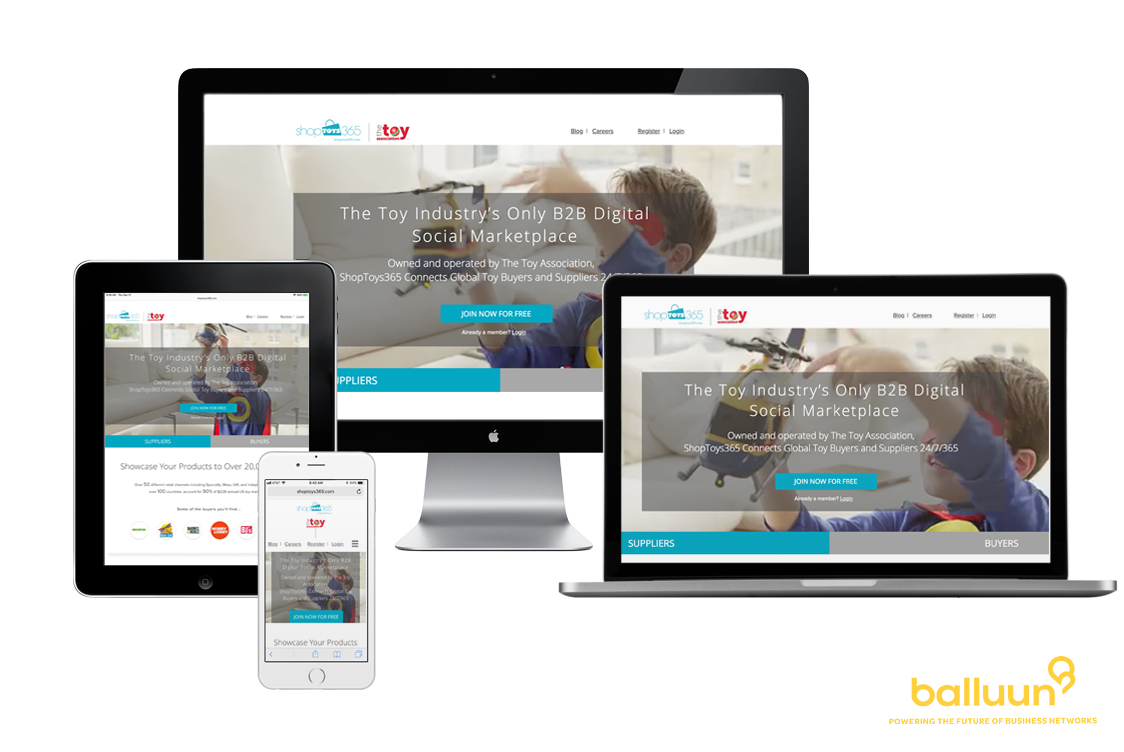 With Balluun365, you will also benefit from:
+ Specific branch and industry taxonomy and customer attributes
+ Multilingual plattform
+ Features and packaging
+ 360-degree analytics
+ Domain KPI dashboards
More on you will collect user activities' data to gain insights and target communications to your segments.
Launch your own branded B2B Marketplace in 90 days and grow your community also online