Increase your revenue while sellers gather leads
Sellers using your B2B digital marketplace will appreciate Leads365, a cutting-edge add-on iOS app that can be used online and offline.
Leads365 efficiently captures and tracks sales leads at events or in everyday sales settings.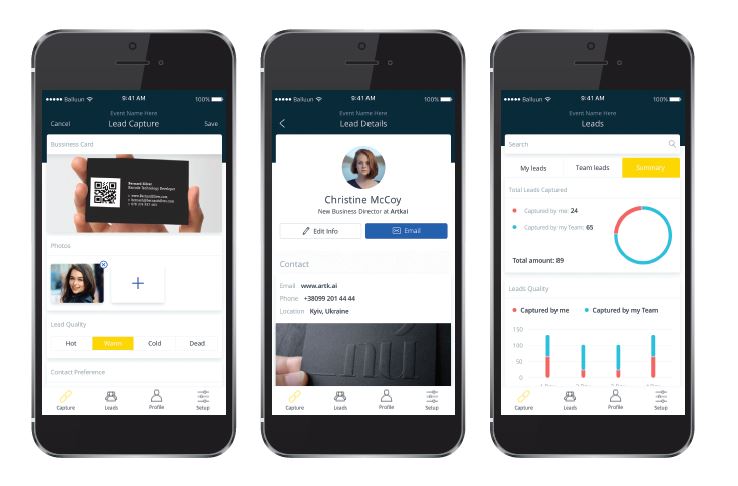 Synchronized with B2B digital marketplace accounts
Leads365 has a built-in link with trade show registration data, which lets sellers seamlessly add new information to trade show basic data – by simply scanning business cards, QR codes and badges – or entering extra details. And because Leads365 is integrated with Balluun365 B2B digital marketplaces, all leads are automatically synchronized into their account. For quick and easy sales lead retrieval and management – anywhere, anytime.
Key features your subscribers will value:
Add notes, photos & categorization  

Instant email follow-up with customized templates

Analytics dashboard of insights and metrics

Export leads into compatible CRM formats

Send buyers online showroom links with a click