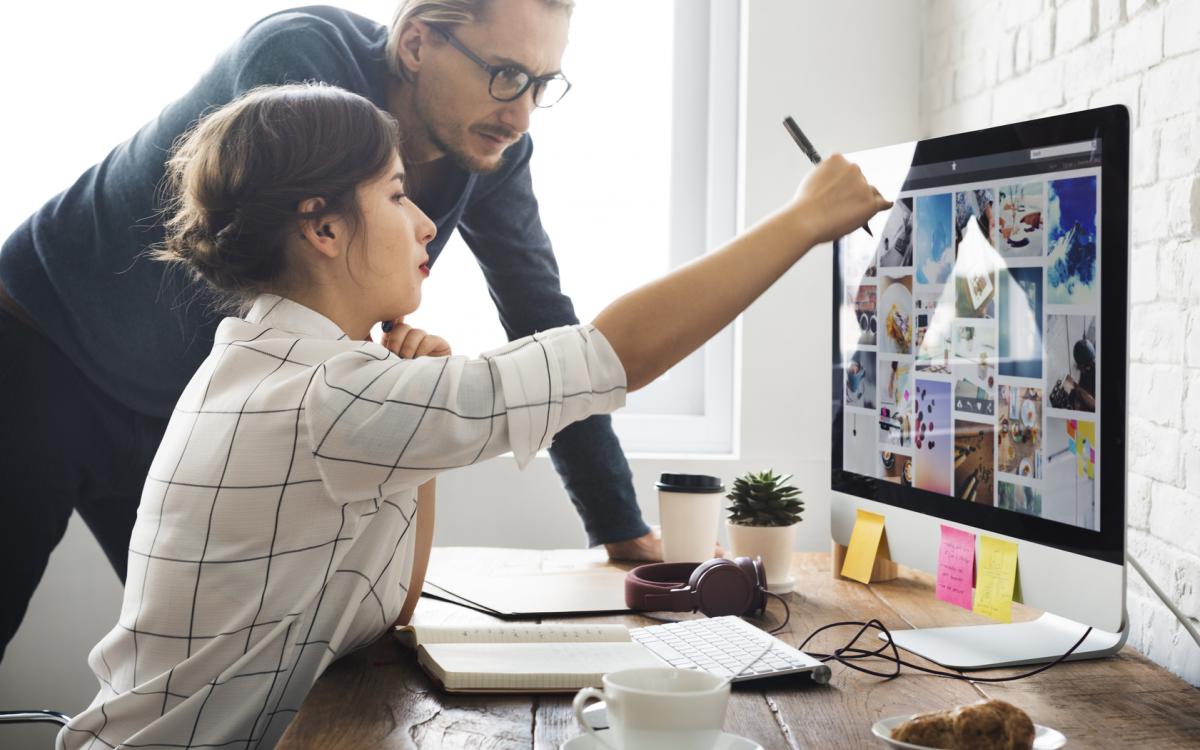 By : michelle - 10.01.2019
PRODUCT ADVANCEMENTS
2018 has been an important year for Balluun's product development. It is marked with a number of major achievements, along with numerous new features and improvements for our cloud-based B2B market network platform.

Read this product news roundup for 2018, and see how our platform might align with your digital market network vision for your industry.
Foundational Advancements
SITE REDESIGN - Modern, Mobile Responsive UI/UX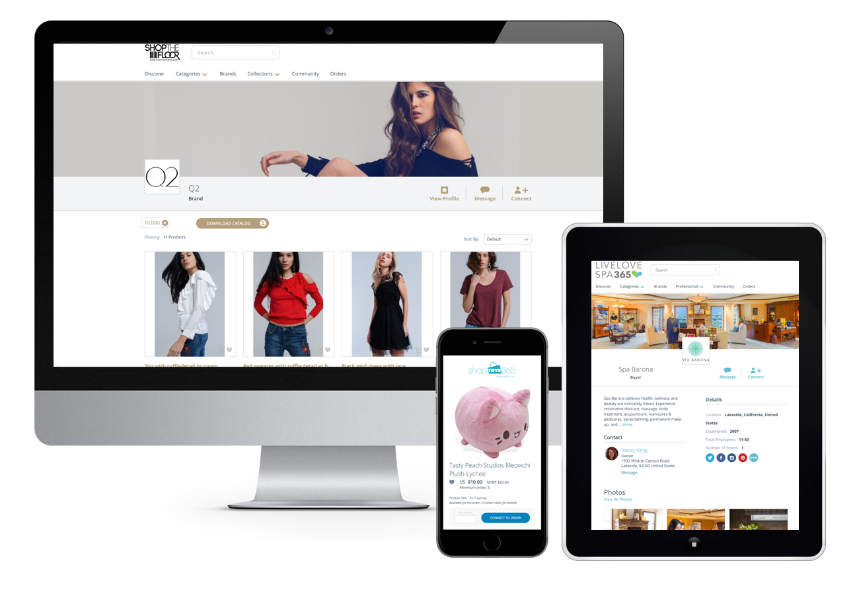 In Q1 we released Balluun365 2.0, with a completely redesigned web interface that is responsive across mobile/tablet/desktop devices. It also included usability enhancements in product upload, variant, and inventory, and numerous other improvements particularly around the shopping experience. 
---
LOCALIZATION - Ready to engage global audience
Just recently, we released new architectural support for multi-lingual and multi-currency, a major milestone in our product foundation. Domains can now offer multiple languages and currencies to their sellers and buyers. With ecommerce and digital transformation trends accelerating across the globe, the ability to service buyers in their language and currency of choice becomes critical for expanding your addressable market and in turn revenue.
OPEN API - Available for 3rd party system integration
We have completed the architectural work on open API support, and currently offer APIs for account and product catalog operations. This makes integration with 3rd party event registration systems or ERP/CRM systems possible. More APIs to cover all core operations will be opened to 3rd parties in H1 2019. 
GDPR - Compliance requirement complete
Balluun has completed work to make the platform GDPR compliant in terms of capturing opt-in agreement for messaging to users and providing controls for opting out of system messages.
SYSTEM EMAILS - More Configurable
Now all of the system generated email notifications can be configured by domain partners in terms of design and copy. This provides greater flexibility for domain admins to customize/optimize emails based on domain-specific style guide, tone and use cases.
---
Mobile
ORDERS365 1.0 (iPad App)

Orders365 is an iPad app for sales representatives to quickly capture orders or quotes and showcase their product catalog to customers in a modern format. It is perfect to use at a trade show event or in-person meeting with customers, or as an everyday tool to enhance sales productivity. It is sold/offered to sellers with a separate subscription license.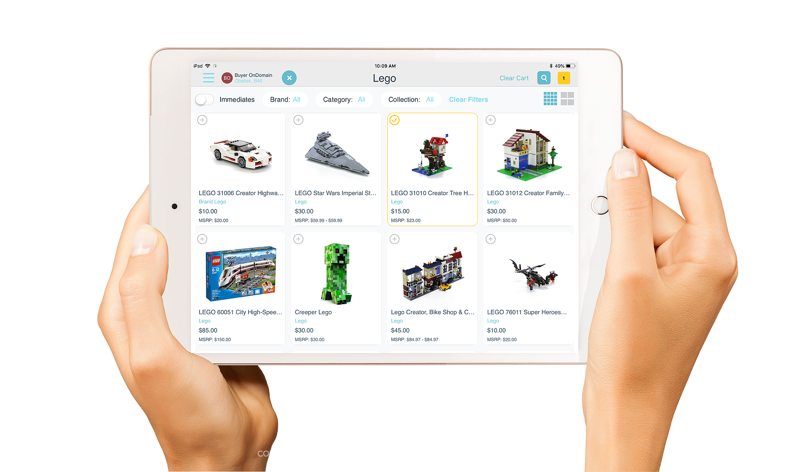 EVENTS IN DOMAIN-BRANDED MOBILE APP
The domain branded mobile (iOS) app has had a number of feature upgrades. Most notable addition includes integration with the events module. Buyers can use the app to search exhibitors, view profile/showroom, and get suggestions from event matchmaking engine.
---
More Values and More Revenue Opportunities
LOOKBOOK
Lookbook is a collection of shoppable photos featuring products in a live setting or based on a curated theme. It is a powerful tool for sellers to attract buyers to shop their products in a visual and curated manner. Buyers can browse the curated photos and hover or tap to get full product info, favorite the product, and even add to cart and checkout. It is typically configured as part of the Premium subscription package to sellers.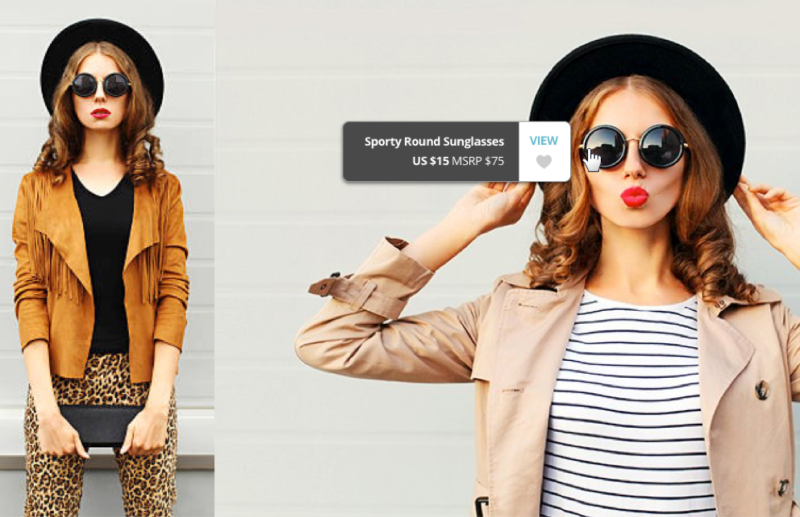 CUSTOMER MANAGEMENT
To complement the Leads module, we have introduced the Customers module. It offers CRM-lite functionality that allows sellers to track their customers from inside or outside the platform and get a "360 view" of the customers' orders and other activities in the marketplace. It is typically bundled with Leads and SalesMatch as Premium CRM features.
SEND SHOWROOM LINK
Sellers can share a link to their showroom with prospects or customers, with different price visibility settings and customize the message included with the showroom link. This feature can be used to drive traffic to showroom or convert leads or sales. This feature can be configured so that only Premium subscribers can access the full function.
ENHANCED SALESMATCH
We optimized the SalesMatch algorithm to improve the matching results, as well as new reporting and notification features for domain admins to be able to offer proactive support when sellers may have too restrictive matching settings and may run out of leads.
ORDERS LITE
To further differentiate Basic from Premium, we have introduced a "lite" version of our Commerce functionality. When the Basic subscription is configured with "Lite" only, they can still receive orders from buyers, but can not take further actions within the platform. Specifically, the ability for seller to initiate an order is only available in the "Full" version.
TWO PAID SUBSCRIPTION TIERS
In order to support additional subscription models for our domains, we added a new subscription tier that allows Basic tier to be configured as paid with custom pricing. This will allow domains that do not want a freemium model to drive monetization across all subscribers
SERVICE PROVIDER ACCOUNT TYPE
In the most recent release, we provided support for Service Provider account type. This allows a domain to grant member access for service providers and allow buyers and sellers on the site to find them via a service provider directory. Subscriptions can be sold to service providers as a new revenue stream for the domain while providing more value to sellers and buyers looking for such offerings.
---
Better Shopping Experience
ONLINE PAYMENT AND PAYMENT TERMS
The new "Payment Methods and Payment Terms" module allows domain admin to define a standard set of payment methods and terms available for order-placement on the platform. The most significant feature in this module is the online credit/debit card payment and payment gateway. This means that now a domain can drive online transaction complete with payment!
PRODUCT Q&A
In order to boost buyer engagement with product pages, we have added support for Product Question and Answers functionality. Sellers can enable this feature for their showroom. Q&A's can be posted by the seller or by buyer visitors. Designated users from the seller can receive notifications of new questions posted and also curate questions by moving them to the top and editing question or answer text.
FAVORITE BRAND
Similar to favorite product, now buyers can favorite a brand when browsing the marketplace as a way to shortlist brands they want to track or follow up. This can be particularly useful around an event, or as an everyday tool to make brand-focused product discovery more productive.
PRODUCT ALERT
This new feature allows buyers to save frequently used shopping filters and receive email notification as well when new products are available matching those filters. Examples include product alerts to track what's new in a category, or from a particular brand.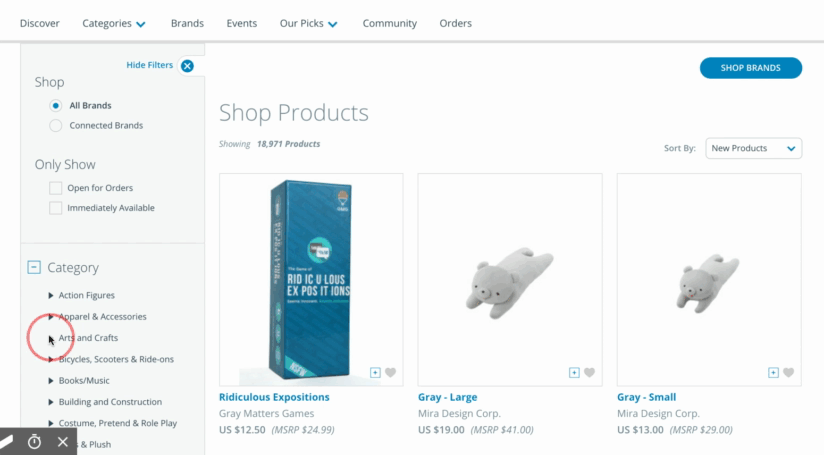 ---
Driving Engagement With Content and Social
NEWS TRACKER
We have created a proprietary industry tailored news tracker to extract news articles from news sources specified by partners. Domain admins can curate and share news articles on the social feed. The "News" page on a domain can grow into the go-to news resource for the industry to encourage more time on site and drive more value for buyers and sellers.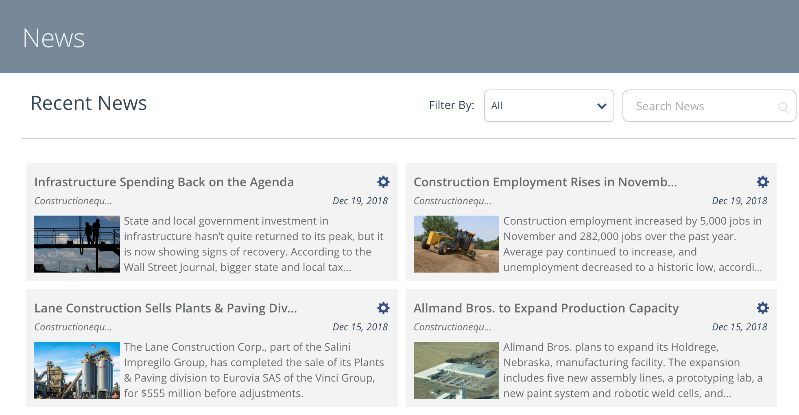 EVENTS - Bridging the offline and online experience
To bridge offline and online experiences for buyers and sellers, we have introduced a new Events module. It offers the ability to showcase featured events, upcoming events, and past events and upload exhibitor information in bulk to give exposure to attendees and allow buyers to see the products of those exhibitors and "shop the show" in advance to plan their show.
WHO LIKED A POST
User can now see who liked a post on the social feed, and can directly take follow up actions. This feature is available to all users and is particularly beneficial for sellers to discover potential leads.
SOCIAL SHARE
Social Share is a common feature on public social media that is now available on Balluun365. Users can share (repost) a post on the social feed with privacy settings and can view who shared a post. This feature is available to all users
---
Other Features and Improvements
Analytics, Data Quality, and Domain Flexibility
Improved seller analytics
Custom tracking code insertion by domain via Google Tag Manager
Support for domain admins to define which filters appear in Shop pages
Support for product videos on product detail pages
---
We'd love to hear from you. Contact us to learn more about our product or give us feedback. Wish you a great start of 2019!