IT Industry
BRIEFING
Hong Kong-based Appsicon Limited wanted to shift from being a traditional distributor – and become a service provider. They asked us to help build an exclusive business network for the IT industry, which would engage innovative technology brands – and help distributors, partners and business professionals connect.
THE BALLUUN SOLUTION
We proposed ITB2B.Asia, a specialized digital marketplace. This integrated social e-commerce solution would connect buyers, suppliers and products, so they could develop and expand business – and buy and sell products online, 24/7. Targets included IT consulting firms, solution providers, system integrators, managed service providers, and cloud service providers.
RESULTS
ITB2B.Asia was launched in 2018, as Asia's first end-to-end digital marketplace for technology vendors and business partners. Appsicon now has an ecosystem that facilitates B2B interactions. With matching, partnership engagement and e-commerce – all on a single platform. The overall benefits include quick and easy market entry in Asia and accelerated time-to-market.
QUOTE
"Our digital B2B platform is the best answer to the needs of our industry – and helps technology companies in Artificial Intelligence, Big Data, Internet-of-Things, Cloud Service, DevOps and Security quickly connect to the right business partners for expansion in the APAC region. Thanks to Balluun, we are now able to promote and ensure efficient and effective IT B2B activities in the region, 24/7."
Michael Chan, Managing Director of Appsicon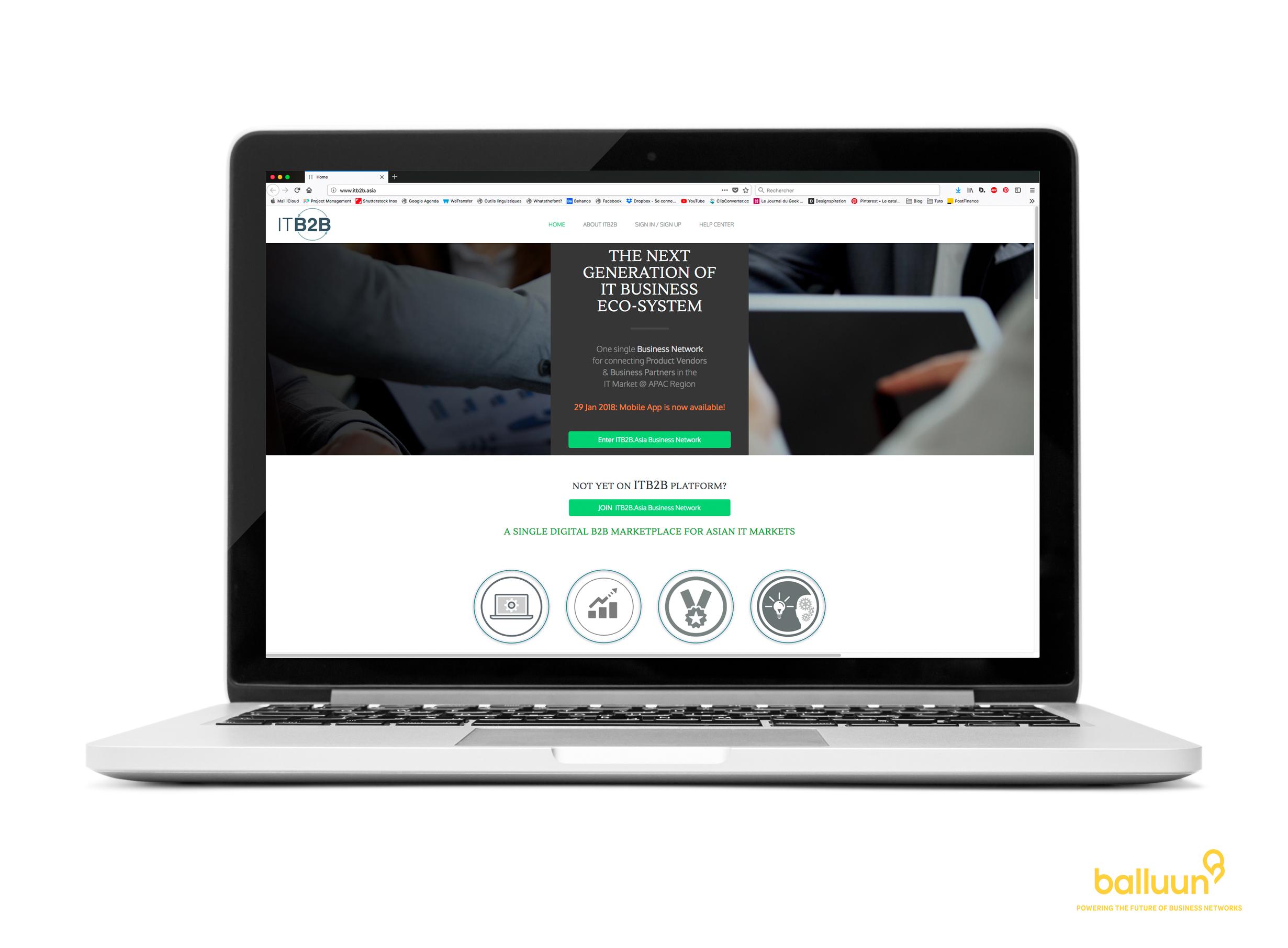 BRANDS