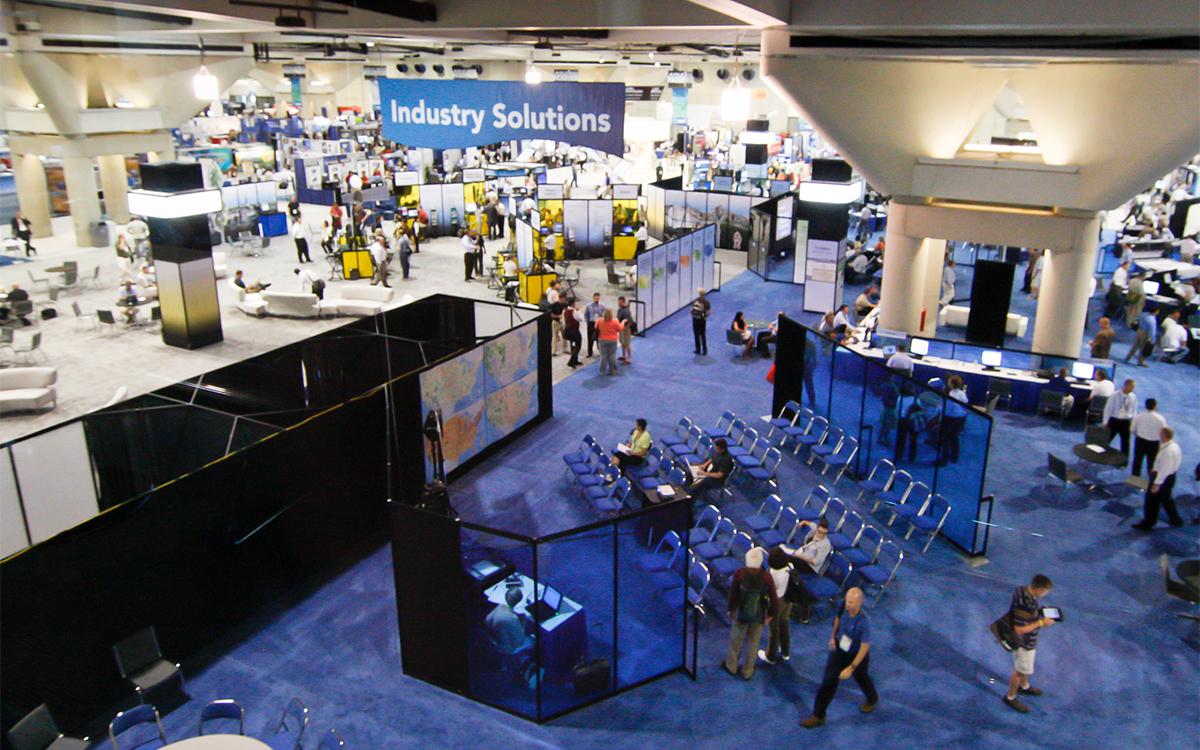 By : purplepatch - 27.02.2020
How to Keep People Engaged When Your Trade Show Is Over
So, the trade show you organized was an unqualified success… what now?
Last year, US trade show revenues reached US$15.42 billion—and is projected to grow to US$15.77 billion this year, up to US$16.23 billion in 2023. Trade shows, however, are not the be-all and end-all of promoting your industry. You need more than a couple of days a year to be able to get new attendees and drum up leads and sales for your industry players.
The key to achieving all of this is by continuously delivering the value you get from trade shows all year round—through various methods such as product/supplier discovery, networking, commerce, education, industry news, etc.
Product and Supplier Discovery
Product and supplier discovery can be accomplished through a marketplace or a market network that connects direct and indirect suppliers, products, and transactions in real time. This can help expand your client's strategic sourcing options by enabling them to meet their buying needs by connecting them with suppliers that can help cut their supply costs and risks.
Networking and Commerce
To build a network, you must connect and interact with other professionals—exchange information and develop contacts—using your industry as the common ground.
Networking enables businesses to generate fresh ideas from like-minded connections. Interconnected business contacts mean more knowledge, and more opportunities for commerce and business.
Education and Industry News
Allow your customers to share exclusive content like industry news, blog posts, case studies, or even exclusive offers. Product and service tours help leads to know more about new products or services. This is an effective way for businesses to reach out to customers and keep them engaged.
Create a Single Marketplace for Everything
Your "marketplace" must be a single digital destination for everything—a modern B2B market network to connect your industry ecosystem—where you can share exclusive content to your network and enable effective product and supplier discovery. This gives your industry's community an easy way to engage, connect, buy and sell online. Using this marketplace as the destination for social, e-commerce, and trends content, the members can connect, engage and transact even beyond trade events 24/7/365. It can help provide unique data and insights about member behaviors, relationships and trends. In addition, it can generate new revenue opportunities such as subscriptions, digital advertising and sponsorships.
Balluun can help you not only in creating your own branded B2B market network platform, but also operating it for long-term business success in just four easy steps:
Build a platform. Balluun's cloud-based software allows you to easily switch on a branded domain customized with your industry properties, features, and business models.
Launch a marketplace. Our team draws on experience from working across multiple industries to launch the new platform with an active user base in as fast as 90 days.
Grow an audience. We work as your trusted partner to help you grow the new digital business with tools and processes covering the end-to-end customer lifecycle.
Monetize your community. We provide built-in revenue generation modules and integrated subscription management systems to help you monetize from member subscriptions and advertising sponsorships.
Join other leading trade show organizers and associations in using Balluun's technology to extend their event business with a white-labeled B2B marketplace, integrated with robust business network and business applications. Contact us for more information.